With socialite Ghislaine Maxwell having been convicted in the sordid Jeffrey Epstein sex scandal, public attention has shifted to the powerful men who were guests of the affluent couple and whether or not they will face any consequences.
Maxwell, 60, was accused of recruiting and grooming four teenage girls between 1994 and 2004 for Epstein, her former boyfriend, who killed himself at age 66 by hanging in a federal jail cell in Manhattan in 2019 while awaiting trial on sex abuse charges.
To this day, many conspiracies on social media contend that Epstein may have been murdered because of what he could potentially reveal about prominent men had he stood trial.
Maxwell was convicted Wednesday on five of six counts, including one of sex trafficking. Attorneys for Maxwell, who faces up to 65 years in prison, said they would appeal.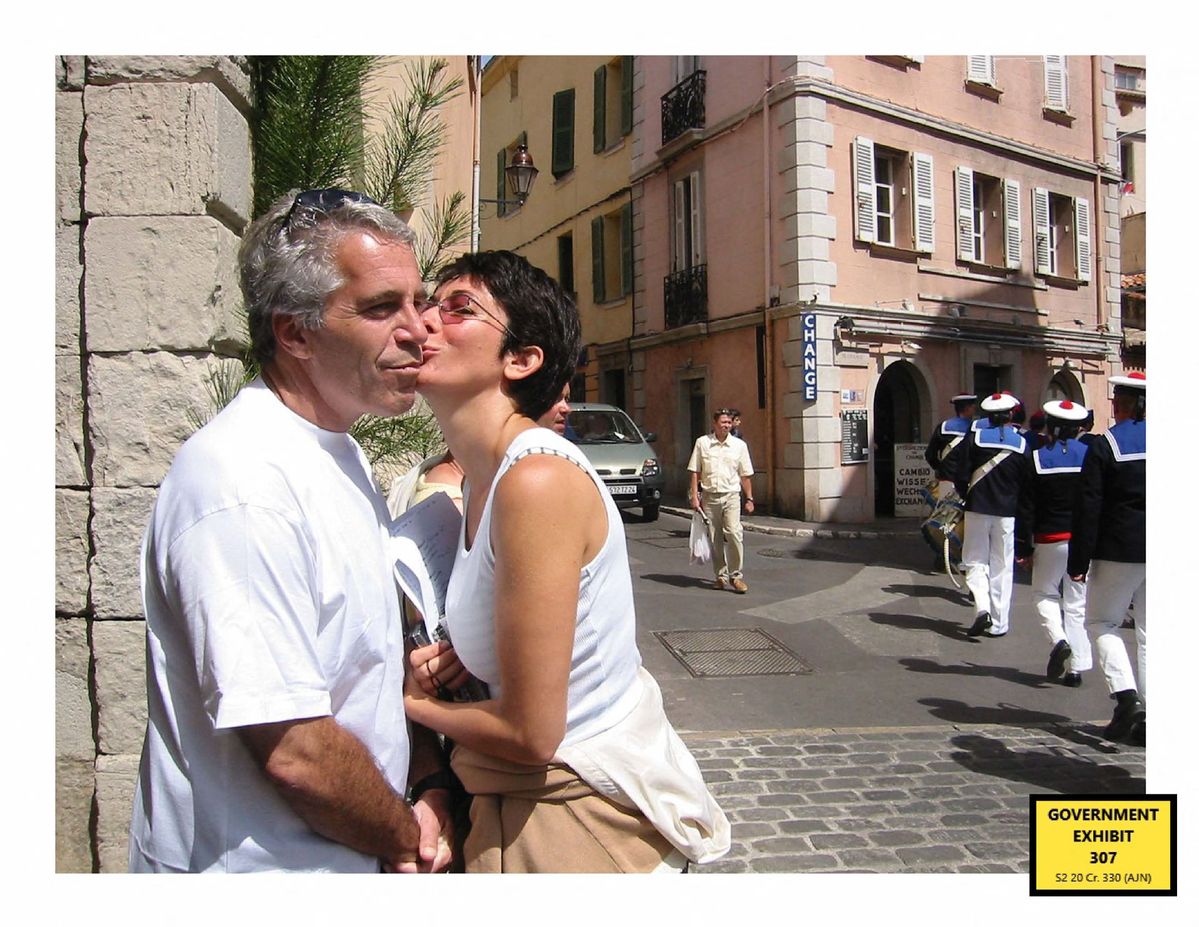 The trial was seen as a window for justice for the #MeToo movement, which encouraged women to speak out about sexual abuse by famous people.
Among the men whose names came up in stories and photos over the years about Epstein are former US presidents Bill Clinton and Donald Trump, Great Britain's Prince Andrew, who is facing a lawsuit from Epstein and Maxwell accuser Virginia Roberts Giuffre; billionaire investor Leon Black and Harvard law professor Alan Dershowitz.
During the trial, Epstein's private pilot Paul Visoski testified about the Boeing 727 he flew to carry Epstein and his guests between 2000 and 2004. The media have called the plane the "Lolita Express".
Visoski said he piloted about 1,000 flights and had flown the prince, Clinton and Trump. The flight logs also named Robert F. Kennedy Jr, Microsoft co-founder Bill Gates, former US senator George Mitchell and violinist Itzhak Perlman as passengers.
All have denied any wrongdoing, and none have been charged with crimes related to Epstein.
"That the woman who procured girls for Epstein and his wealthy friends will now die in prison, while the men involved remain either free to live their lives or (in Epstein's case) beyond the reach of any mortal judge, provokes a nagging sense of unfinished business," wrote Gaby Hinsliff, a columnist for The Guardian of London, on Thursday.
"Some still hope she (Maxwell) might share whatever she knows now, given the conviction has left her with nothing much to lose. … But she cannot be the only one who knows more than she is telling about that tainted circle through which so many powerful men have moved," Hinsliff wrote.
Jonathan Turley, a constitutional law professor at George Washington University, tweeted, "When you consider these five convictions for Maxwell, this picture becomes more glaring in the total absence of prosecution for the men on the other end of these flights."
Another controversy emerged this week when the BBC, the UK's public broadcaster, said it had breached its editorial standards by having Dershowitz comment on the Maxwell verdict during a live broadcast.
Dershowitz was introduced as a "constitutional lawyer", with no mention of a connection to Epstein or the sex allegations that Giuffre has made against him.
Dershowitz has denied her accusations and says he has never met her. He also has filed a lawsuit against Netflix for portraying him in a "defamatory manner" in its documentary Jeffrey Epstein: Filthy Rich.
Dershowitz, 83, previously helped negotiate a 2008 plea deal for Epstein, in which the financier pleaded guilty to charges of soliciting a minor for prostitution, registered as a sex offender and served a jail sentence.
On the BBC broadcast, Dershowitz attacked Giuffre's credibility, suggesting the prosecution's decision not to call her as a witness in the Maxwell trial diminished the allegations against him and Prince Andrew.
"Last night's interview with Alan Dershowitz after the Ghislaine Maxwell verdict did not meet the BBC's editorial standards, as Mr Dershowitz was not a suitable person to interview as an impartial analyst, and we did not make the relevant background clear to our audience," the broadcaster said.
"I can't believe this needs to be said, but the BBC should not give a platform to people accused of child sexual abuse," tweeted Labour MP Nadia Whittome. "All details of Epstein's network should be published, and all victims/survivors are owed justice."
"I think anyone who was associated with Jeffrey Epstein, who either participated in sexual abuse, or helped him by sending girls to him, trafficking, etc, should be very concerned today about this verdict," said Lisa Bloom, a lawyer representing Epstein accusers, Daily Mail reported.
As for Prince Andrew, "it's no longer so much about evidence and proof, or what if anything went on with Virginia Giuffre — it's all about public perception, an unnamed "royal expert" told MailOnline.
"He's likely to see out his days as a rather lonely figure riding out in Windsor Great Park and possibly assisting the Queen behind the scenes, but it seems very unlikely we'll see him doing public engagements again."
Andrew, the Duke of York, 61, is not expected to have a major part in the UK commemorations for the 40th anniversary in June of the Falklands war in Argentina, despite his role as a Royal Navy helicopter pilot during the 1982 conflict.
Lawyers for the prince, who first met Maxwell, daughter of the late British press baron Robert Maxwell, when she was a student at the University of Oxford, will make a motion in District Court in New York next month, seeking a dismissal of a lawsuit by Giuffre that seeks unspecified damages. Oral arguments are scheduled for Jan 4 on whether the lawsuit should proceed.
Giuffre has said she was instructed by Maxwell to have sex with the prince three diffrent times when she was 17.
"I worry Ghislaine will never tell us everything, and a woman will be the only person brought before a court for the hellacious acts of countless powerful men," podcast host Kate Casey said.
"Maxwell truly has two options: She can fight this case and take it up on appeal, where she will likely face a 65-year sentence, or she can start issuing some names of who else was involved for a substantially lighter sentence," said Matthew Barhoma, a criminal appeals lawyer in Los Angeles, The Washington Examiner reported.
David Boies, whose law firm, Boies Schiller, represents Giuffre and who is now suing his former friend the prince for sexual abuse, told the Financial Times he doesn't believe that Maxwell's conviction is the end of the case.
"She now has nothing to lose," he said. "At one point she may have wanted to preserve her relationships with rich and powerful people. But those people are not going to do her any good in the penitentiary."
Boies told The Wall Street Journal that Maxwell could try to secure a reduced sentence by providing more information about Epstein's network.
"It's late for that to happen but it's not impossible," he said.