The EF∙Royal Cornell Big Ben Awards for the Top Ten Outstanding Young Chinese in the UK (TOCYP-UK) were presented in Le Méridien Piccadilly London on May 9, 2009.
Ten young Chinese high-achievers in different fields were honored in a ceremony attended by the Chinese Consul to the UK, Jin Shihong and his wife, the director of the Hong Kong Economic and Trade Office in London, Hu Baozhu and representatives from the Malaysian Embassy, the Taipei Representative Office and Singapore.
From L to R: Tie Fan, Miao Wang (representative of Gok Wan), Mingyi Meng, Daniel Jacoel, Guagua Bo, Yang Rong (representative of Vanessa-Mae Vanakorn Nicholson), Ching-He Huang, Daniel Shing, Marco Fu, Jo Ho
The Big Ben Awards are presented annually by the British Chinese Youth Federation (BCYF), an England-registered charity, to recognize the achievements of Chinese young people in their professional fields and their contributions to the community. The ten winners are seen as role models to inspire young people of Chinese descent in the UK to excel in business and public service. Big Ben Award is formed by three parts, which include the BCYF-BBA Personal Award, BCYF-BBA Enterprise Award, and the award for UK Ten Outstanding Chinese Young Persons.
To qualify for nomination candidates must be ethnic Chinese and between the ages of 18 and 35. Next year the organizers plan to raise the age limit to 40.
The ceremony included a charity auction with parts proceeds going towards reconstructing earthquake-hit areas in Sichuan. Seven pieces of Ming and Qing dynasty chinaware went under the hammer.
The award winners are listed below:
1. Marco Fu: "An excellent young snooker player who inspires others in the game"
Marco Fu
Marco Fu, born 1978, is a professional snooker player from Hong Kong. He won the 2007 Snooker Grand Prix, beating Ronnie O'Sullivan in the final and was runner-up in the 2008 UK Championship. He reached the semi finals of the 2006 World Snooker Championship.
2. Jo Ho: "For outstanding achievement by a Chinese woman in the UK film and television industry"
Jo Ho
Ho, 31, is the first ethnic Chinese to produce a British TV series. Her first short film "Isolation 9″ won the Buffalo Black & Asian Short Film Festival prize in 2006. She is currently working on a TV series for the BBC called "Bo and the Spirit World".
3. Mingyi Meng: "Recognized for his academic achievements and his work in promoting business relations between the UK and China."
Mingyi Meng
Mingyi Meng, 23, is an analyst in the European Investment Bank department of Nomura Securities, and the youngest member of Western Returned Scholars Association of China.
4. Daniel Jacoel: "Recognized for his academic achievements and his work in promoting business relations between the UK and China."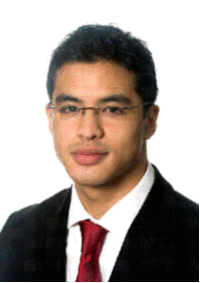 Daniel Jacoel
Daniel Jacoel, 24, is a financial consultant at Akur Company and a member of the board of the 48 Group Club Young Icebreakers, an organization that aims to build trade relationships between China and the UK.
5. Ching-He Huang: "Top chef and author. She combines British and Chinese cooking probably better than anyone else."
Ching-He Huang
Ching-He HUANG, born in Taiwan in 1978, is a food writer, entrepreneur and TV chef. Her 2006 recipe book, China Modern, contains a variety of Chinese influenced recipes. Her modern Chinese food combines Western and Eastern culinary traditions to create a new and exciting fusion cuisine.6. Gok Wan: "Top Designer and fashion consultant for British TV Channel 4"
 Gok Wan
Gok Wan, 34, is a British fashion consultant, author and television presenter. His fashion commentaries are published in several international magazines.
7. Guagua Bo: "Bringing Chinese voices and culture into the world's top University."
Guagua Bo
Guagua BO, 22, studies politics, philosophy, economics in Balliol College, Oxford. He is member of the Oxford Union, was head of the 2008 Beijing Olympic Games Overseas Students Volunteer Corp, and a member of the Adam Smith Institute.
8. Daniel Shing: "Sets a good example in encouraging the Chinese population in the UK to get involved in mainstream politics."
Daniel Shing, 26, is the youngest Chinese elected politician in British history. He is independent of any party.
9. Vanessa-Mae Vanakorn Nicholson: "An outstanding musical talent and a great inspiration to all who see her perform"
Vanessa-Mae Vnankorn Nicholson
Vanessa-Mae Vanakorn Nicholson, 30, is an internationally known British pop and classical violinist. She describes her music as "violin techno-acoustic fusion."
10. Tie Fan: "Has worked on numerous architectural projects in China and the UK but best known for his design of the Scottish Parliament"
Tie Fan
Tie Fan, 34, is a member of the Royal Institute of British Architects (RIBA) and an assistant partner in the architecture firm Foster and Partners. He has completed several major international projects.
British Chinese Youth Federations is a charity and non-profit making organization, with more than 500 members from all walks of life in Chinese community in the UK. Since its establishment, the British Chinese Youth Federation has proactively responded to challenges in the Chinese community in the UK, helping to generate awareness on art, education, important social and economic issues.
The awards are supported by the All Party China Group of the UK Parliament, The 48 Group Club Young Icebreakers, and the UK Chinese Professional Association, Royal China Group, See Woo Group, Eupo Group, Imperial China, and etc.