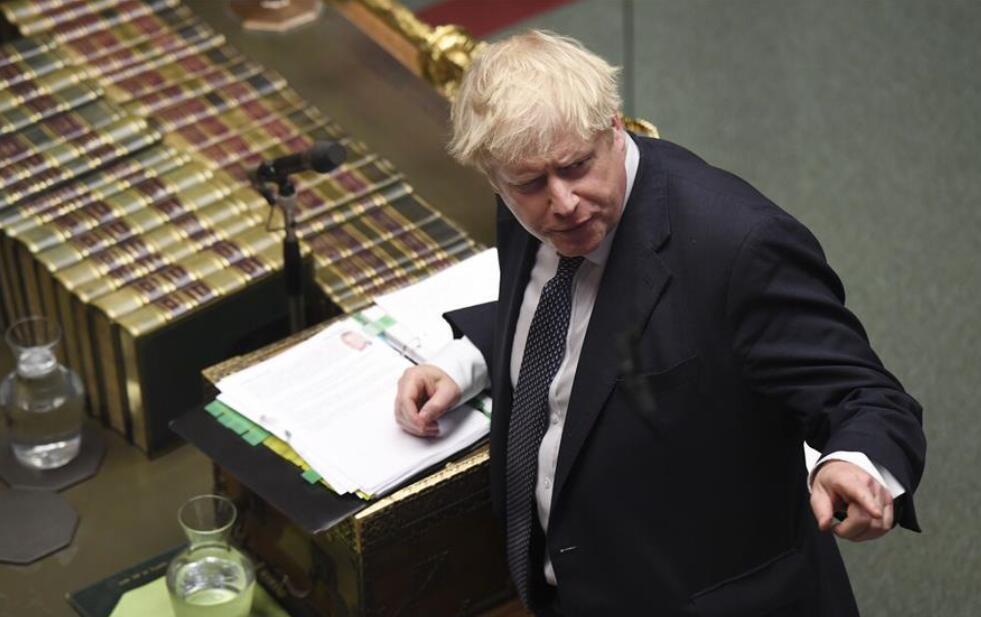 LONDON, Oct. 23 (Seal News) — British Prime Minister Boris Johnson said Wednesday that he still wants Britain to leave the European Union (EU) on Oct. 31, despite losing a vital vote on Tuesday night that derailed his strategy.
Johnson, making his second appearance at Prime Minister's Questions since moving into 10 Downing Street in July, also said he would welcome a general election to decide the Brexit issue.
Answering questions from MPs in the House of Commons, Johnson said what happens next depends on the decision of Brussels to parliament's request for Brexit to be delayed until the end of January.
There has been widespread media speculation that if EU leaders grant an extension until January, Johnson is likely to call a snap general election in November or early December.
Johnson's hope is an election that could give the Conservatives a significant majority in the Commons to enable his Brexit deal to be completed. Currently, he is leading a minority government.
Former Conservative and veteran politician Kenneth Clarke praised Johnson for winning support for Brexit by a reasonable majority in Tuesday's vote on his Brexit bill.
Johnson's target to get the bill fast-tracked so it could be approved this week was thwarted when MPs rejected the idea of completing the process by Thursday.
After the vote on the fast-track procedure, he announced the Brexit bill was being paused.
Clarke said if Johnson proceeded in a sensible way he could still deliver his Brexit in a month or two's time.
Johnson said, however, "It's in the hands of the EU, we will see what they do with an extension."
Ian Blackford, leader in Westminster of the 35-strong group of Scottish National Party (SNP) lawmakers, said the first ministers of Scotland and Wales, Nicola Sturgeon and Mark Drakeford, have joined forces to stop Brexit.
The two leaders have written a joint letter to Donald Tusk, president of the European Council, asking him to approve a Brexit extension so a new Brexit referendum can take place in Britain.
Ahead of question time, Johnson held a meeting with Jeremy Corbyn, leader of the main opposition Labour Party, to discuss whether an alternative program for the Brexit bill debate in parliament could be agreed.
A Labour Party spokesperson said, "Jeremy Corbyn reiterated Labour's offer to the prime minister to agree a reasonable timetable to debate, scrutinize and amend the Withdrawal Agreement Bill, and restated that Labour will support a general election when the threat of a no-deal crash-out is off the table."
No agreement was reached at the Johnson-Corbyn meeting on Wednesday morning.
Political commentators said after the day's developments that "the waiting game continues, and nothing will be agreed in London until Brussels gives its answers to the extension request."